"I Spy" Scavenger Hunt
Located on Sandy Hook, the NJ Sea Grant Consortium conducts marine science research and education. Little skippers can participate in a nautical version of "I Spy Scavenger Hunt" at the show. Kids that complete the Scavenger Hunt can enter to win a fishing or boating related prize. Two winners will be selected at the end of the day on Saturday and Sunday. There will also live turtles at the show for the skippers to be on the lookout for. Stop by the NJ Sea Grant Consortium booth on the concourse to enter the drawing.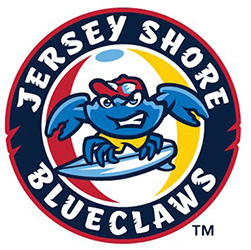 Kids Run the Bases
Children 4 to 12-years old get their chance to run the bases on a genuine Minor League baseball field both Saturday and Sunday. Come with your parents and meet us between Sections 106 & 107 at 12 p.m. and 2 p.m.
Meet Buster
Buster will be visiting the show on Saturday at 2 p.m.!
Bounce House
Head up to the concourse and get ready to get your bounce on! Saturday and Sunday 12-4 pm.
Stay Up-to-date on NJ Boating