"I Spy" Scavenger Hunt
Located on Sandy Hook, the NJ Sea Grant Consortium conducts marine science research and education. Little skippers can participate in a nautical version of "I Spy Scavenger Hunt" at the show and those skippers that successfully complete their watch can visit the NJSGC exhibit for a take home marine science craft. There will also live turtles at the show for the skippers to be on the lookout for.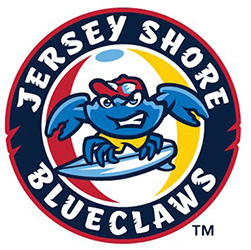 Kids Run the Bases
Children 4 to 12-years old get their chance to run the bases on a genuine Minor League baseball field both Saturday and Sunday. Come with your parents and meet us between Sections 106 & 107 at 12 p.m. and 2 p.m.
Meet Buster
Buster will be visiting the show on Saturday at 2 p.m.!
Stay Up-to-date on NJ Boating